If you checked out the 2022 Annual Report 📈 or our Amplify Austin fundraiser this year (Be a Champion 🏆 = Earn free membership :awesome:), then you probably already know that outreach is a big focus for us this year. Funds are still trickling in from last minute Amplify Austin donations (and matches are processed over the next month), but so far we've raised over $12k towards our outreach programs including our first ever New Maker Scholarship Fund.
With this area being a major focus for us this year, we want to build a strong volunteer Outreach Team to head up these efforts. I'm excited to announce our first official team member – Jordan Varat @Jordanva2 – who is now a volunteer Outreach Coordinator!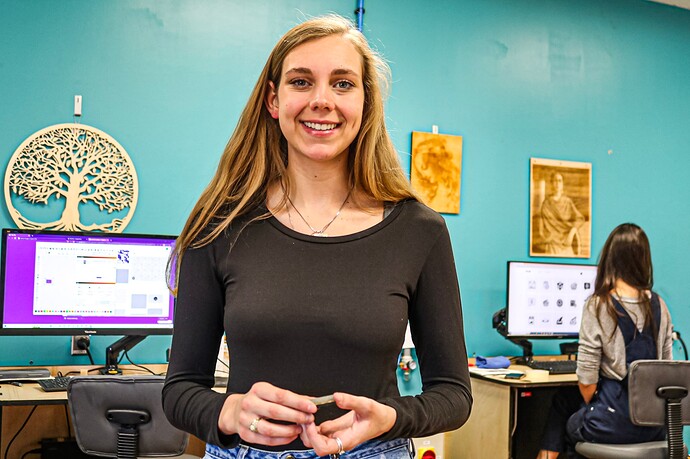 Jordan has been teaching our Laser Engrave Round Materials class (more special topic laser classes to come!) and is an avid maker. She has been heading up our efforts to get an Asmbly event set up for SxSW this weekend (final details coming in the next few days) and will also be heading up a mentor program for the New Maker Scholarship. Watch for announcements from her on events and projects you can get involved in!
Thank you Jordan for stepping up to lead this new area in Asmbly and help us grow!


If you're interested in joining the Outreach Team or working with Jordan on specific outreach events, please email outreach@asmbly.org.