I spent yesterday afternoon going through our bookshelves in the lounge and condensed the two tall shelves down to the one half height shelf by the vinyl cutter (see Books and Magazines seeking new home for background). Wow, we had so many things that were clearly people's (or their parents) old textbooks. Hopefully, they are put to better use in their new homes.
@bridgesderek I kept most of the robot books in case the robot group or electronics area would be interested in those. I also kept all the Make collection including magazines (there are duplicates on some issues, feel free to take duplicates to keep if you want!).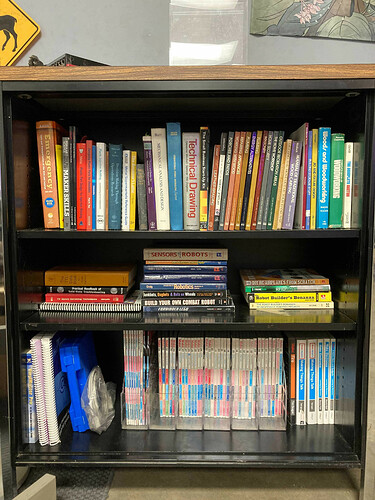 As a byproduct of this work, I filled up a few recycling bins. If people could help empty these it would be greatly appreciated!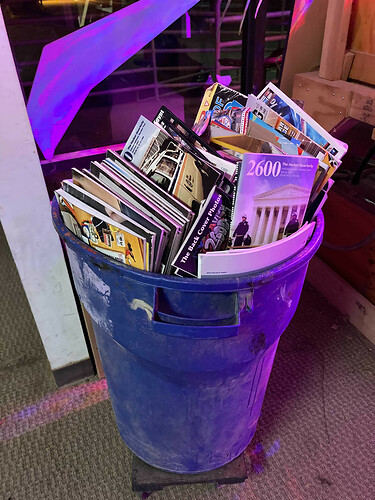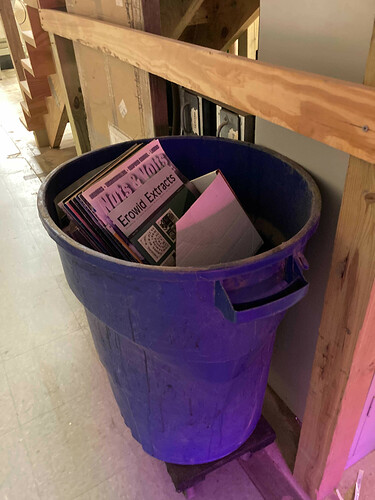 Also, if anyone is into scifi and wants a box full of old Analog magazine, speak up quickly! They haven't quite made it to the donation drop off yet.