Hey everyone! Just wanted to quickly show off a new desk I made! This is easily the most expensive project I've done yet (and therefore most stressful.)
There's a lot I learned from this project, and there's a bunch of stuff I could definitely do better next time, but I'm pretty proud of it.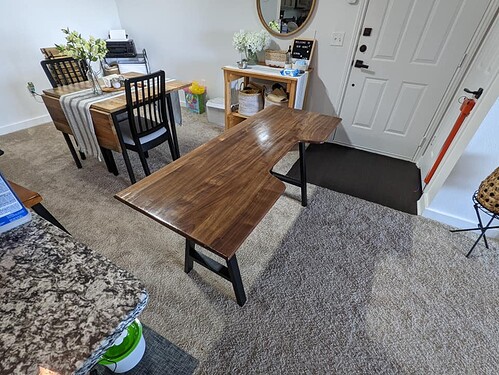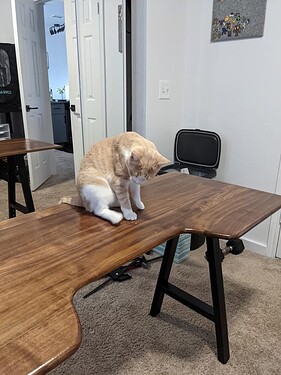 My cat seems to like it too!
In case anybody is wondering, I finished this with 3 coats of aquacoat grain filler, and 3 coats of arm-r-seal semi gloss.