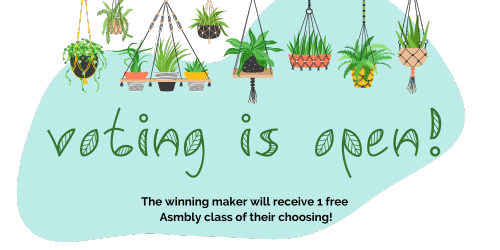 We have 10 amazing entries in the hanging planter competition! We want to send a big shout out and THANK YOU to everyone who participated. A lot of thought, time, and effort was put into each piece and the lobby looks gorgeous!
View all entries and cast your vote here!
Voting is open through 5/26 and the winner will be announced 5/27!
Share the link with your friends and family!!