Howdy y'all
I have noticed that the computer connected to the vinyl cutter has the following prompt when booting up: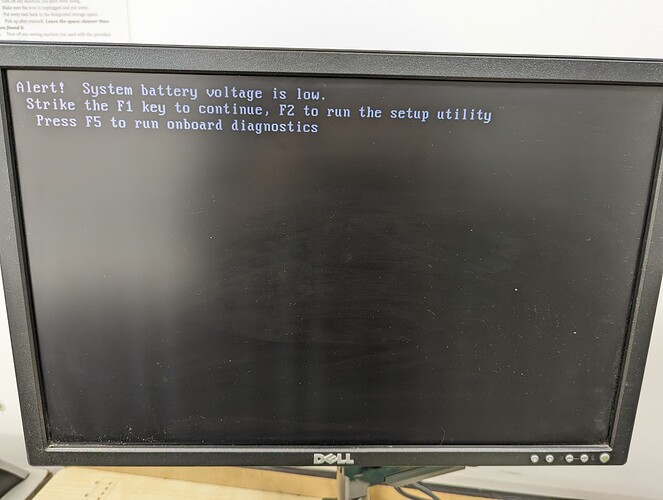 or "Alert! System battery voltage is low." I would guess that this means that the computer needs to be opened up and have the CMOS coin cell battery replaced on the motherboard. I'm willing to do it but don't want to step on any toes. What are y'all's thoughts?
Much appreciate your help!