I noticed that the metal barrel and cart had been flipped over yesterday (~8 PM). After righting them, I turned on the router, and they both flipped over again.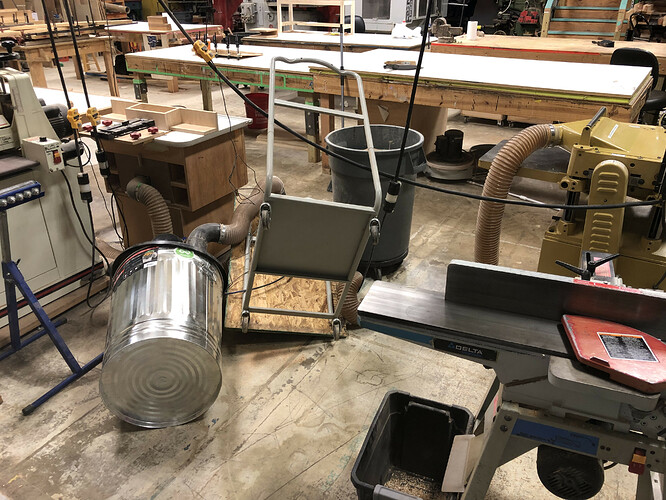 I believe the issue is that turning on the dust vacuum causes the flexible ductwork to tighten up quickly, which pulls the barrel and then the cart over (the barrel was mostly empty, so there wasn't enough counterweight). Reorienting the cart so that the barrel's outflow goes under the cart's siderail and points towards the table saw seemed to fix the issue: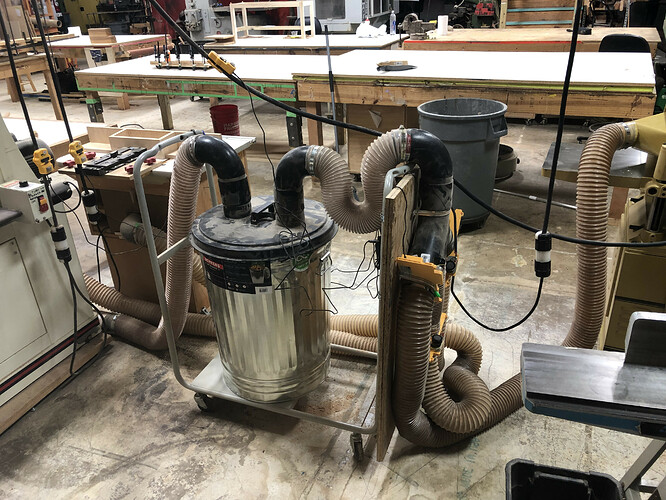 Is this how it should be situated? If so, I could add some indication of that, like with tape on the floor or a sign.