A big shoutout to @jamesfett for doing some maintenance on the jointer. You can see him in there cleaning out the resin build up, and checking the cutting teeth. The jointer gets a daily workout, and needs TLC from time to time.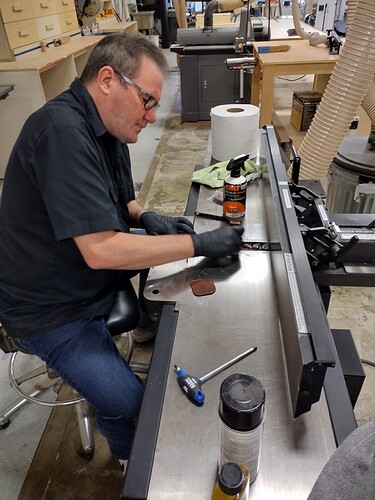 Other equipment needs this kind of care as well. If you're interested in helping out with machine maintenance, we would love your help. We have lots of new equipment, and if we want to keep the shop running at full blast, we need to keep the equipment in shape.
We really need people who have some experience with woodworking machines and tools.
PM me if you're interested.