The textiles space is going to available for use soon! This is where all of the sewing machines, the embroidery machine, a serger and the vinyl cutter will live. Additionally, a sublimation printer and a heat press are on order.
Here's what the space looked like yesterday after almost everything was cleared out. For reference the sewing and embroidery machines are on the right side. In the center is the work table. The vinyl cutter is visible on the far side of the left wall.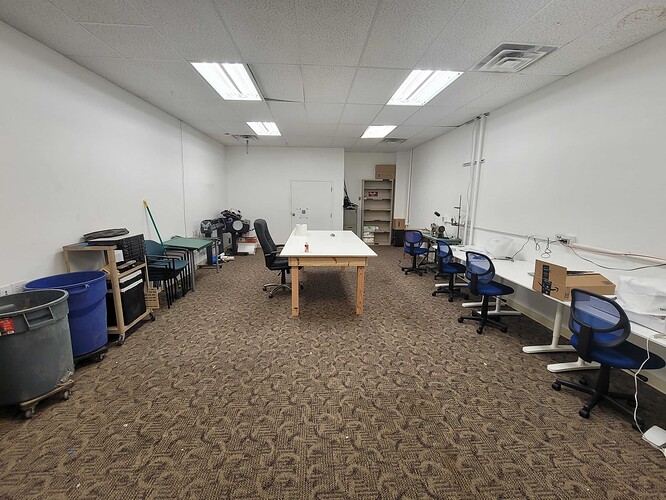 If you're interested in this space, please feel free to get in touch with me.