Tomorrow is the big day where we get our new Laguna Swift CNC delivered!
@dannym's CNC has not been moved out yet, so we've had to do a bit of rearranging in order to be capable of accepting delivery in the morning. Here's what the main shop area looks like right now –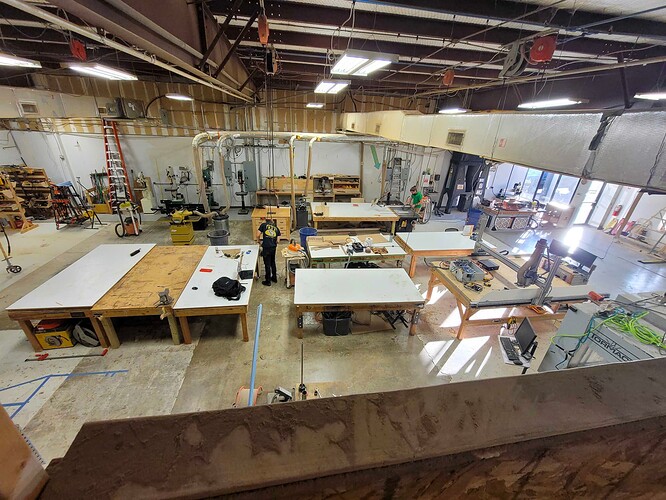 In Skedda, we have the welding area and two woodshop slots booked through Saturday as we work through getting the new machine fully into place and Danny's machine fully out.

---
If you aren't up on the details of these new Laguna CNCs, you can read more info in the proposal linked below.
As part of this proposal, we have been fundraising to help cover some of the cost. Donors of $100+ are being recognized on a plaque in the lobby for their contributions. Donors of $500+ will be given priority on training and receive extended booking time limits (from 4.5 hrs to 6.5 hrs) for the first month that the machine is fully available to members. If you haven't donated yet and would like to, you can read more about it and do so here.
---
---
Huge shoutout to the team of intelligent members who have been helping plan and execute the electrical work for these machines! @mgmoore @Jon @jamesfreeman @zackg Please be sure to thank them for their thorough hard work