We've noticed the exhaust flow on Tarkin has reduced significantly. I took a look to see what we need to be watching
I pulled the bed for the first time. Found much less debris than feared, but the exhaust grill was encrusted badly. Not stuck tightly, the shop vac was enough to lift that off.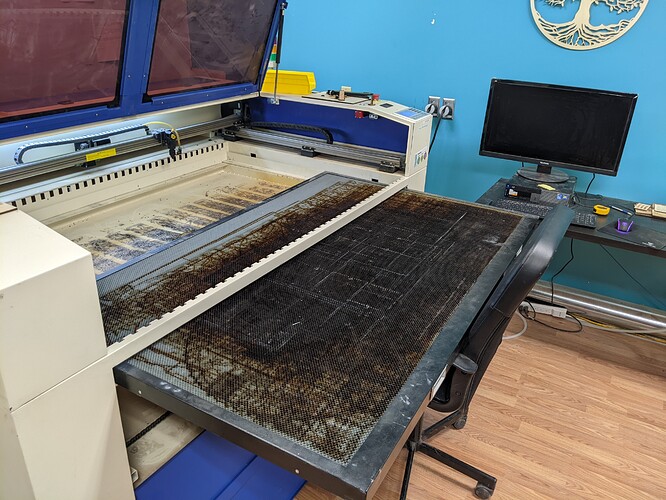 There was an accumulation of tiny bits that somehow made it through the center grill and hung around in the hose. It's in a low spot so unlikely to clear by itself, but not any obstruction.
But the actual prob was encrustation on the grill on the blower inlet. Really it doesn't need a grill here so with the help of @jamesfreeman we just cut it off and sprayed out the impeller find and the flow is all back.
I can see that cleaning the blower's impeller is going to be a regular maintenance issue, like monthly-ish.