Today I had two people trying to use a machine I had booked for hours, at least one was an honest mistake of machine names. The other, not so sure, but I'm not here to put people on blast.
If you are here using equipment, you must have time booked on that equipment in skedda. No exceptions.
Additionally, I'm getting very frustrated by the fact that every time I come to use the big cnc and other areas of the Woodshop, I have to clear all kinds of junk away from the table, then all kinds of tools and parts and offcuts and god knows what off of said table, dust / chips off of the machine bed, before I can even start working.
This is what the table at the cnc looked like after I had to move a panel cart, a trash can, some offcuts out of the way before I could even get to the table: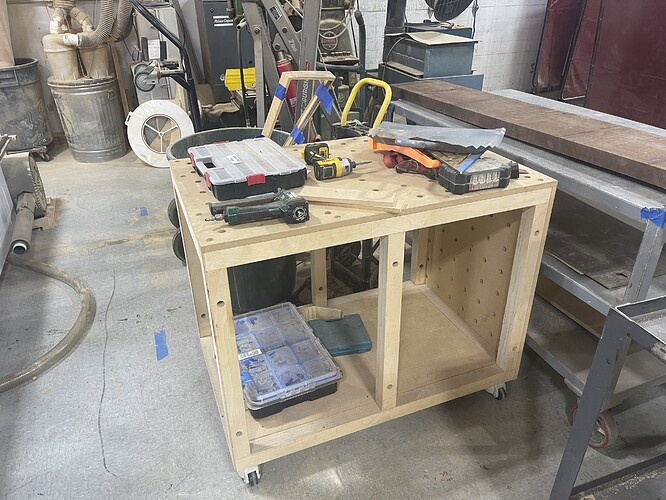 We are all adults here, and we all share this shop. I'm sure none of you would want your own time wasted either. We all have a limited amount of time to use the shop so let's be more respectful of everyone's time in this shared workspace.