Heya all-
Pretty new to CNC here (just took the class) but have lots of vector and laser experience.
I have a design that has several pocket cuts and several thru cuts.
When the CNC was finished, I noticed the pocket cuts were meaningfully SMALLER than they were meant to be. Design below (magenta are the pockets):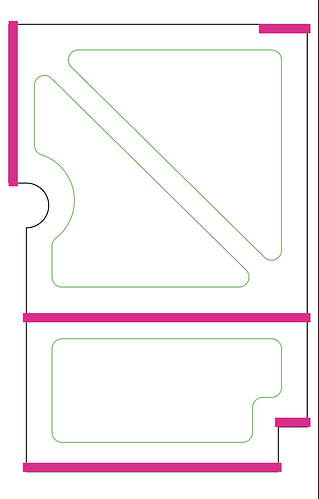 When I go back to V-carve to double check, the vectors are appropriately sized. When I measure the entire piece that I cut out, it is the correct size. Only the pockets are incorrectly sized (.6630" instead of the .7035" they are meant to be).
Any ideas?
Any ideas?