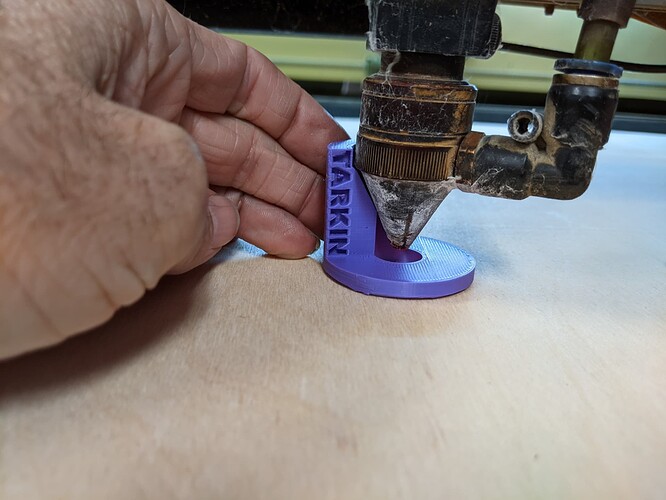 New focus tool. It's very obvious where it needs to go and adjust to.
It has a tiny slope so it will push off instead of getting pinched if the table goes too high. And it doesn't get blown around by the air assist.
Dorian is still using the wooden focus sticks for now. I'm working on a tool for it.