I just joined Asmbly and I am amazed by the creativity I see in the workspace. I wish more people would share what they are working on, so here is my very first Asmbly project.
Thanks
First off let me thank Maz for the workshop safety class and James for the CNC walkthrough. I took those classes just a few days ago and was able to produce this on the CNC last night (well finished at 2 AM)
Concept and Reality
Right after taking the CNC class in the shop I headed home looking for an idea of what to make. As soon as I put down my wallet and keys I realized I needed a small wooden "valet tray" to hold them.
This was what the design looked like in Fusion 360

My first attempt died at about the 80% stage, so I made a second one with the items I learned from the first. It still isn't near a perfect CNC task, but it is definitely recognizable.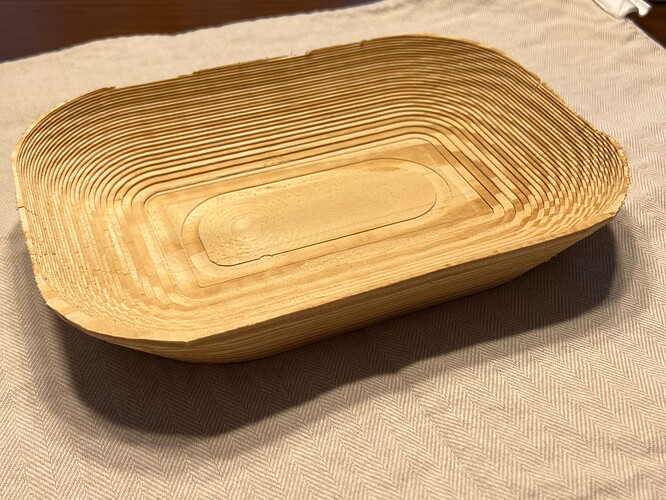 My next step is to try some other milling techniques to perfect the setup and then do the final pass in oak.