Cleaning up my workshop and workbench
Hey all you makers. As you might expect, between being a maker and one of the co-founders of the hackerspace... I have collected a LOT of stuff over the years into my workshop, and specifically into my electronics workbench.
The COVID-19 pandemic has given me an opportunity to use my own garage workshop more, and some motivation to spend some time sorting, checking, and cleaning the stuff in it. It also means that I have taken inventory... and like many tinkerers/hackers/makers... I have more stuff in my workshop than I need ... but I also find I need some things that I don't currently have!
This means it's time for me to do a once-in-a-decade "Electronics Workbench Garage Sale" to take care of both of those problems hopefully at the same time. The YO!ASMBLY forum should work pretty well for this.
What I'm going to do is post a picture and a description/condition and what I'd like to get for each item on this topic.
If you're interested in an item, reply to that particular item in the thread or send me a private message on the forum. When they sell, I'll mark them sold in the top post ( I assume I can edit my post after.. if not, I'll say "item sold" as a reply in the thread )
It's going to be a fairly eclectic mix of things with a range of value
125kHz Keyfobs, Reader, Arduino-Compatible SpiderBoard v1.1 : $25
Learn how to make your own door system / fob reader
Comes with ~90 125 kHz EM4100 keyfobs (
Reader is a W Electronic Brick from SeeedStudio
Arducopter v2.8 Mega APM + M8N GPS + 3DR FPV Radio Telemetry : $50
Comes with shock absorbers and mounting plate
Unline APM 2.6 does not have onboard compass… perfect for quadrotors
GPS/compass module gets satellite lock in <10 seconds
3DR 915Mhz Telemetry set for QGroundControl / MavLink
Turnigy/FlySky 9X Radio Control w/ RV9X v2 radio module & receiver : $50
V2 firmware update, correcting many flaws of the previous 9X, plus inbuilt 2.4Ghz this is a quality, reliable 2.4Ghz system suitable for beginners and pro pilots alike.
Added backlight ( see photo ) for highest clarity for day and evening flying/control
Comes with 9X8C v2 receiver and uses AA batteries. Can optionally take a LiPo cell from HobbyKing.
Orange TX DSM2 6-channel Receiver : $15
Compatible with most DSM2 transmitters with easy bind
BeeLink Pocket P2 PC Stick w/ Windows 10, 2GB RAM, 32GB eMMC, 128GB SD card : $40
Beelink POCKET P2 micro PC
Windows upgraded to Windows 10, 2021 May update, and has active license
CPU: Intel Baytrail T Z3735F Quad Core
RAM: 2G
eMMC: 32G
128GB SD card included ( Drive D: )
Requires Micro USB power supply, at least 1A
Seagate Momentus 250GB Laptop Hard Disk : $10
Tested, no errors, securely erased.
G-Shock protection, super quiet operation ( great for media servers )
Echo Auto w/ air vent mount, new : $20
The power of Amazon Alexa in your car. Never opened, brand new, ready to use.
Connects to the Alexa app on your phone and plays through your car's speakers via auxiliary input or your smartphone's Bluetooth connection.
Two HID ProxPoint Plus 6005BGB00 modules : $30
Used to build things like door systems, the HID card reader is an industry standard
They work, and I believe these are the clock-and-data variety. YMMV
Particle Photon IoT Wi-Fi Dev Kit, NEW : $15
Chip shortages have put the delay on getting one of these up to 50+ weeks
Did I mention these are currently UNOBTANIUM?
Cypress WiFi + STM32 dev board + Photon cloud environment
These. Things. Are. AWESOME.
100KHz USS USB Smoothstepper 1.2 board w/ Screw Terminals : $30
USB variant of the Mach3 ( NOT Mach4 ) compatible Smoothstepper board
Works, and was used to test software on a CNC for a day or two
What you see is what you get… just have the board
BeagleBone Black C3 1GHZ Cortex A8 w/ 512MB ram, USB, Ethernet, HDMI : $40
The mighty BeagleBone Black is a powerful little beast
Plenty of RAM and eMMC to install and run Linux
TONS of GPIO to control things
Power supply included
T12X Intelligent Hakko-style 120W Soldering Station : $40
One left available
Hakko T12 style soldering station made by "STP" - STM32 uC w/ shake-to-wake
Unpacked once for testing and calibration, then put away, basically new
tip heat range is 150C-480C, gets to 300C in 8 seconds
comes with Soldering station, 907 handle and 3 tips : T12-K + D16 + JL02
also comes with the stand for the handle.
Segway i2 w/ two InfoKeys, 1717 miles : $1000
SALE PENDING
Yep. It's a Segway. Recently replaced the tires and the elastomeric gears.
Comes with two spare elastomer transmission gears ( hard to find )
Batteries are Rev AF and work. They have about 80% of original range.
Comes with two InfoKeys, and a bag of spare parts and accessories
Also comes with the Segway Bag ( which hangs off the handle )
Kickstand has been installed and is a handy addition
Ubiquiti UAP-AC-PRO 802.11ac Dual-Radio : $100
Dual radio dual-band ( 2.4/5Ghz) 802.11ac WiFi Access Point
1300 MBPS data rate with one HELL of a range on this thing
2 Gigabit Ethernet ports and support for PoE
Suitable for indoor AND outdoor use
Chip shortage has made these hard to find
PoE 48v injector if you need it, FREE with purchase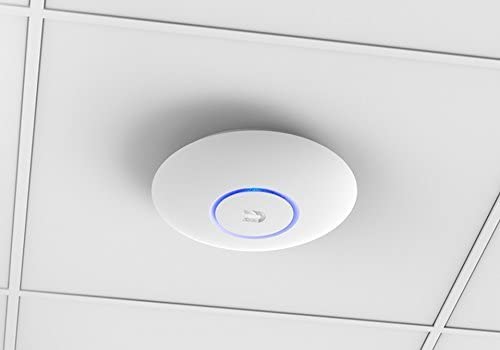 Ubiquiti Edgerouter Pro 8 : $300
Used to port BSD to the EdgeRouter Pro, original firmware restored/updated
Powerful datacenter-grade router with matching capabilities
Runs EdgeOS and is compatible with the UnfiOS cloud configuration system
Can statefully inspect 2 million packets per second
Ubiquiti - EdgeRouter™ for more info
Inventables Carvey CNC w/ bits & tools : $1500
Carvey is CNC set to "easy" mode w/ automatic homing and easy clamping system
FULLY CAPABLE CNC machine that can mill wood, plastic, aluminum, and more
QUIET cutting DC spindle and enclosure makes this a cnc you can use in an office space
Takes a wide variety of Kyocera-style CNC bits, available from Inventables.com
Comes with a full set of work clamps, bits, and tools
Works with a variety of CNC software, made to use Easel ( https://easel.inventables.com )
Like new condition, ready to use, with spare wasteboard and spare homing system
Manual here : https://carvey-instructions.inventables.com/
Intel NUC i3 d34010wyk w/ 16GB RAM, 256GB mSATA, Win 10 Pro : $100
This is my little "workhorse" Intel NUC computer, used to control various CNCs and 3D printers over time
Fully SSD, only a tiny fan, as silent as it gets. Makes a great little Plex Media server.
4x USB 3.0 ports, 2x SATA ports, 1x Gigabit Ethernet, IR Remote support
Will include a Mini HDMI to HDMI cable since they are a bit hard to get now
NodeMCU 1.0 Breakout + ESP-12S : $30
ESP8266 NodeMCU 1.0 development board breakout
Breakout board regulates 6V-12V down to 3V for the ESP-12S
Excellent for prototyping your ESP based IoT "thing" or embedding
STM32F407 "Black Pill" Development board : $30
Arm 32-bit Cortex-M4 CPU
Compatible with PlatformIO, easy to use, SUPER powerful 32bit development board
Many 3D printers are based on this chip, and it's got a lot of peripherals built in
SpiderBoard V1.1 Minimalist Arduino : $5
26 boards available
SpiderBoard 1.1 is an atmega 168v-10-AU low voltage breakout board. Designed to be a minimalist and simple board, the pinout matches that of the chip 1:1.
The only added discrete components are a 16Mhz oscillator ( which you can disable to get two more pins ) and enough circuitry in the form of a resistor and a capacitor to keep the chip out of reset. You can also choose to disable that as well by desoldering the two components and then disabling the RESET programmable fuse.
This is, in essence, the simplest possible Arduino-compatible board. Full instructions are given on how to configure the Arduino IDE to use this, and the optiboot v8 bootloader is pre-loaded onto the chip for you. By default it uses only the onboard oscillator ( 8Mhz ) and can be re-flashed using an Arduino ISP or usbasp to be configured to use the external one.
DJI Phantom 4 Advanced : Full Kit w/ Battery, Spare Props, multi-battery charger : $800
Perfect condition! Never crashed, flown only on occasion
1 inch lens, 20MP sensor, 4K full frame
H.264 4K videos at 60 fps or H.265 4K at 30 fps, both with a 100Mbps bitrate
Intelligent flight modes, latest firmware! Draw, Active Track, TapFly, Return Home, Gesture mode.
This is one seriously awesome piece of flight hardware from DJI.
Supports high speed, high capacity SD card ( 128GB tested on this drone )
Requires an iPhone, iPad, or newer Android phone (not included) to run the DJI 4 flight control software.