Friendly reminder for anyone that missed the Need to Know email or signage around the space – the lobby bathroom is currently under construction. The toilet is still fully functional at the moment, but the sink and mirror have been removed. We'll be painting, installing new fixtures including a new sink, new flooring, baseboards, etc. The sink area outside this bathroom will be available for use still and the shop bathroom will be fully available all throughout construction.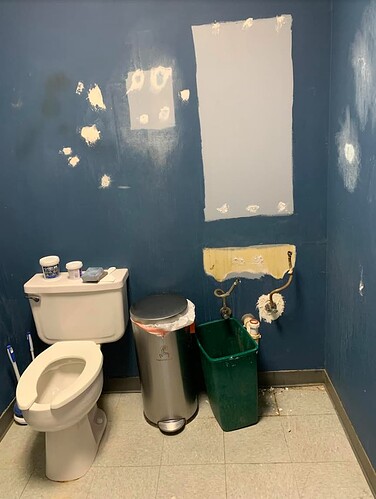 Special thanks to @David @ashleyrlee and @jamesfreeman for helping with this project!
As a side note, if you are interested in contributing some art made at Asmbly for the walls, reach out to @ashleyrlee to connect!