Hi all, started work on a new project for a game room, and I am not sure how best to handle this.
So I wanted to do an inlaid design that takes on the appearance of pixel art, and realized that I could essentially do black and white pixel art if I took two contrasting woods (say maple and walnut), and worked in set increments, which resulted in this a mockup: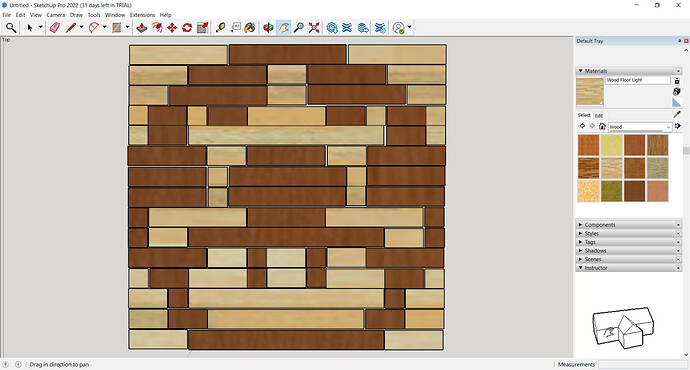 The only issue is, this would be used as a coffee table and a board game table, and while I don't foresee it bearing a lot of weight, when I go to glue up the tabletop, I had always heard not to glue end grain to end grain. What would be the best way to go about this so that the tabletop is usable and the glue-up goes successfully? Also, why should one not glue end grain to end grain? Weight-wise, it would need to support a couple pairs of legs resting on it (or a few heavy board games). Each "pixel" in the mockup is 2"x2", and currently, I have plans to extend the table in both width and depth, but I don't know about exact size yet. Please bear with me on the roughness of the mock-up as I threw this together in about 15 minutes.
@CLeininger Would this be a good project for your mentor series?