I am cleaning out and organizing photos from my OneDrive and unexpectedly came across a bunch of photos from the very, very first day at the "new" space at Dessau when we signed the lease.
From left to right:
Martin Bogomolni, Treasurer :: Jonathan Kelly, Chairman :: Marshall Vaughan, Secretary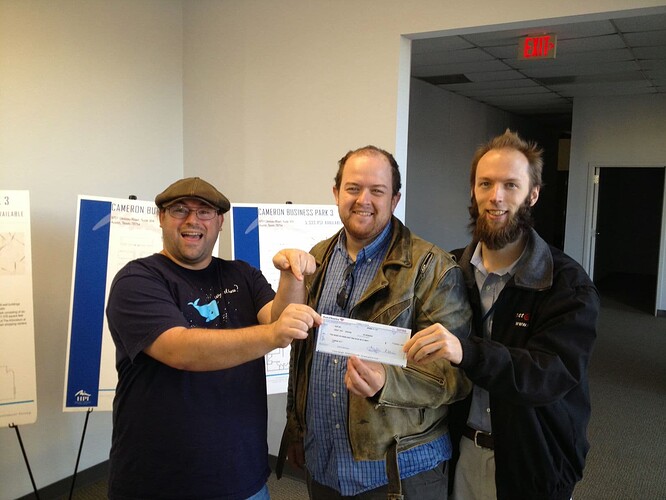 Back then, the deposit for the space was "only" $10,593.08 … Probably a LOT more expensive now, 10 years later! Wow… and I'm happy to see Asmbly continue being awesome, giving Makers a great place to do their thing, and the vibrant community thriving around it.