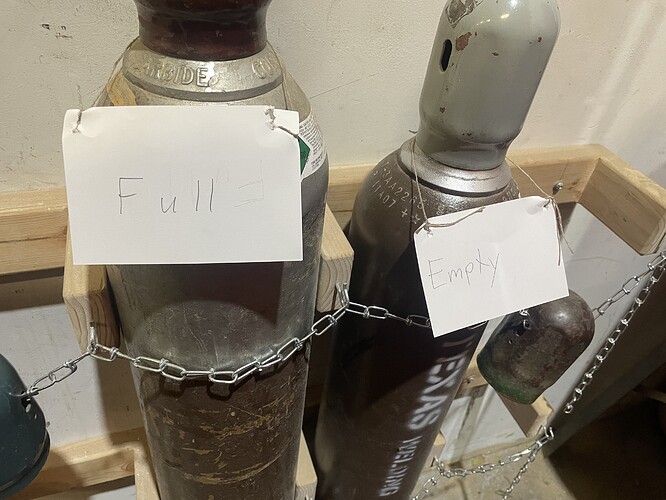 Our welding gas bottles in storage could use signs to indicate whether they are empty or full.
@jamesfreeman
was apparently envisioning something nicely laser cut and etched or CNC carved from nice wood, rather than something "obviously made in less than a minute".
We would need at least two of them (and at most four), saying "FULL" on one side and "EMPTY" on the other, readable from a dozen or so feet away, to be hung over the bottle head with either a nice cord or a short length of chain.