This past Sunday, we hosted the first CNC Special Interest Group meetup. We had a great turn out and multiple members brought CNC demonstrations in to discuss. We hope to continue these in a monthly fashion, and have a rotating topic at each meeting. This meeting had an agenda of discussing flattening slabs, and a general meet and great.
Any and all are welcome to the meetings, all we ask is for you to have interest in anything CNC.
We started the meeting off with members showcasing their own CNC work, and discussing procedures, problems and achievements.
@Joaquim brought a great example of a test board he's tried multiple techniques on.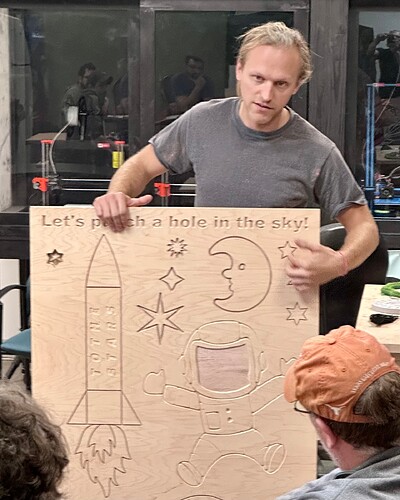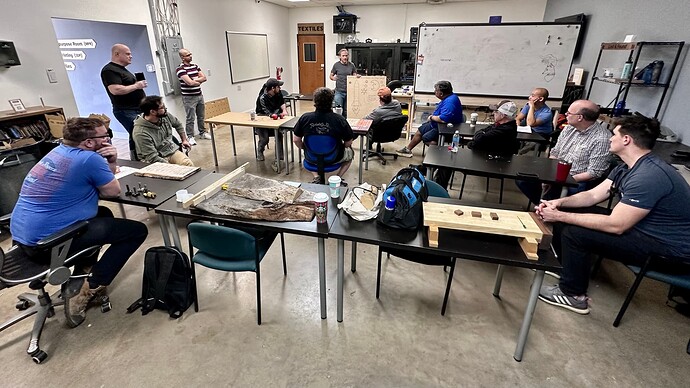 Thank you to everyone who showed up!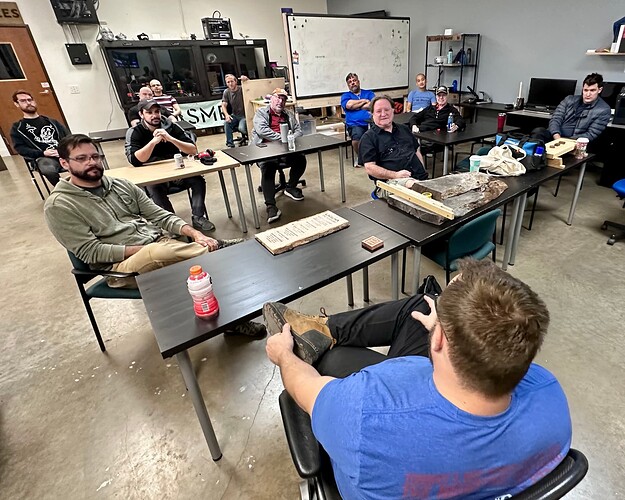 Thanks @TravisGood for hosting this with me, and for the pics.