Check out this awesome new filtered water station! Be sure to thank @jamesfreeman @JOSEGAYTAN and @mkmiller6 for the installation.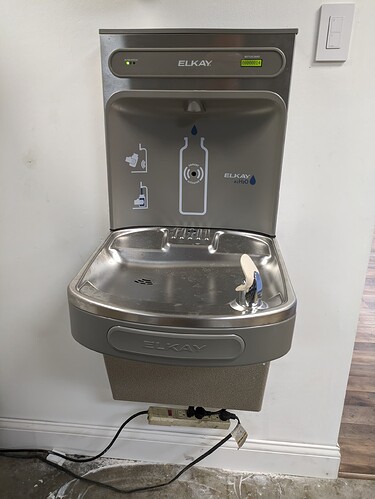 Thanks for doing this! The water in the kitchenette is pretty skank

Thank you guys (and @Jon for finding this one and putting in the order). The water out of here is delicious and perfectly chilled


That is beyond awesome. Thanks so much.
I'm almost as excited for this as I was for the new cncs
This is awesome! Thank you!!
Much appreciated! Installation looks great too.