Recently the cnc router bits have been slipping. We have been discussing on why it is happening. The discussion yielded several factors. The collets are inexpensive quality wise. They are being deformed and are losing their designated grip range. The collets and collet nuts are not as tight as they could be when pressed together. There is a potential for over and under torquing of the collet nut. We also checked the taper and spindle threads. They are fine
After a good bit of discussion in the stewards channel. We came up some some solutions.
1: We are replacing the most common imperial collets with Technicks brand collets. They are higher in quality and have better tolerances. 1/8",1/4",1/2" is the common sizes. Let me know if there is another size that I missed?
2: The collet nut is also being replaced with a Technicks brand. It has more grip. The regular hex nut will be replaced with a spanner nut. The upper wrench will be replaced with a longer wrench.
3: We are getting a torque wrench that has audible, vibration, and a led warning that the user has hit the specified torque. The Techniks brand call for 59 ft lbs. This will give confidence to the end user that they are at the correct torque. There will be a second spanner for loosening the collet nut. I am of the opinion that torque ratchets are not be used for loosening.
4: We are talking about revising when to zero off of the spoil board or material surface.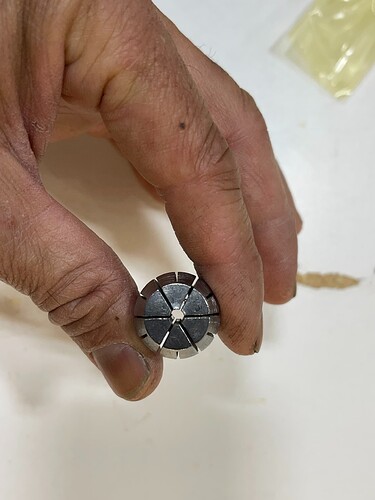 The is slightly deformed 1/8" collet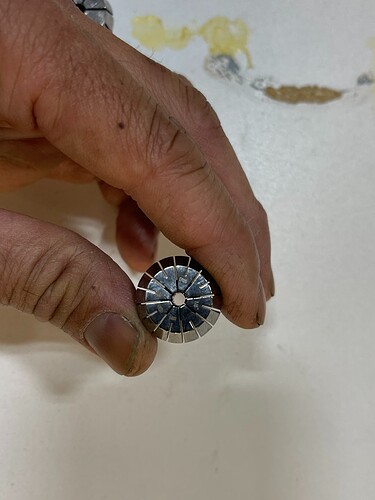 This a brand new collet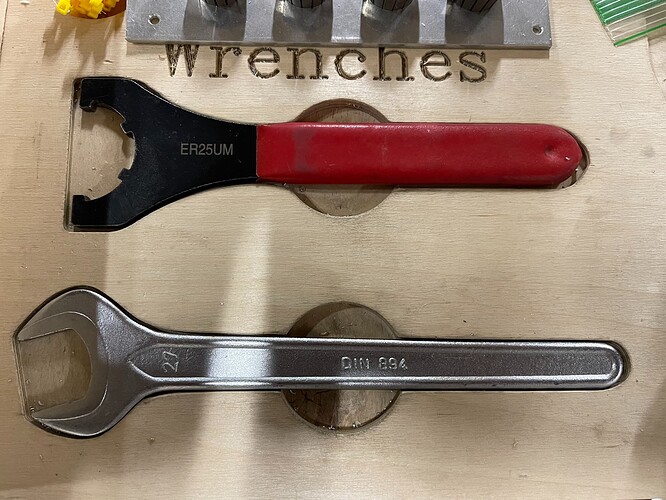 We are moving to this style wrench.
Please post if you have any questions or comments.