Thanks to the 3D printing class I was able to explore a workflow I had been talking to a co-worker about that uses AI to generate 3D models.
Basic work flow is:
Mid-Journey: Prompt creates images, in this case on a Space Cowboy theme

Upload a Mid-Journey image to Kaedim 3D, which uses AI to generate a 3D models from an image.

Import into Prusa Slicer for scaling and orientation. See Note #1

Upload to printer and go!
A little stringy and a little rough on the backside but not bad for a little experiment and my first print at ASMBLY: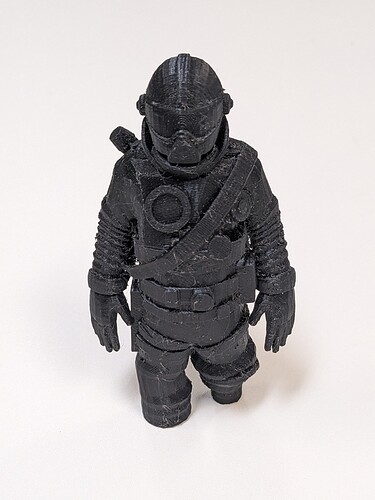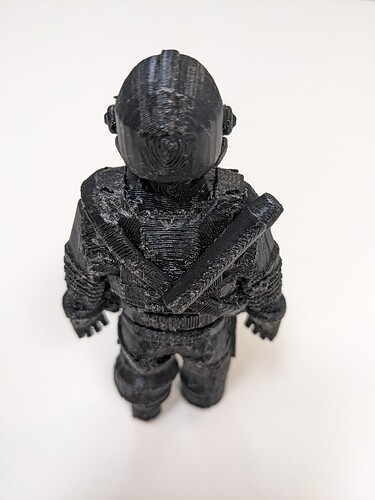 Note #1: We did import the Kaedim model into Fusion and Solidworks, trying to convert from mesh to solid although it might have actually been a scale issue in the slicer…shout out to Alex Lewis for the help!!
Note #2: Rumor has it that Kaedim might not be using AI to generate models…instead relying on human modelers working furiously to generate a la mechanical turk. Either way it's pretty interesting…and the model was done in about an hour.
I'll upload the Mid-Journey image later so you can see the starting point