Any interest in 7 boxes of CDs? Let me know and I can put them on the shelf for you - my only ask is that you take all of them, as I'm tired of tripping.
Two of the boxes: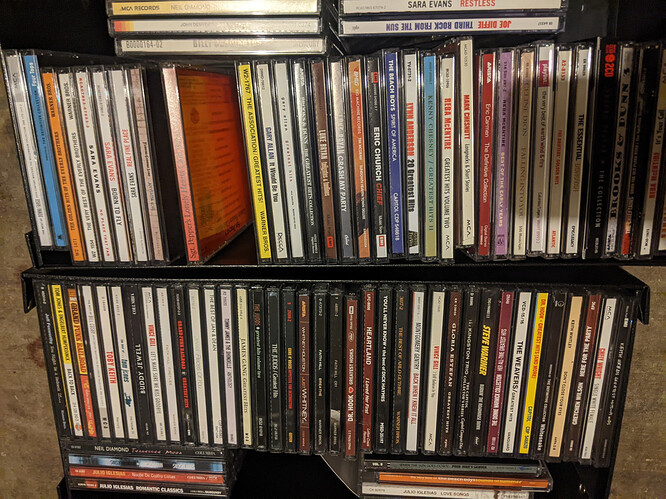 They came from my FIL. I think the collection covers the 50s, 60s, and 70s, and is a mix of country, disco, and rock.
IIRC one box is half full.