@dannym helped me figure out the right settings to get Tarkin to honor this design last weekend when I made the signage for the Lost & Found/Up For Grabs shelf, but for the life of me I cannot get this to work today. First image shows what we're aiming for, second image shows what I've gotten

. I refuse to give up and resort to not doing the established style! I know it's possible, I just don't have the right incantation. HALP!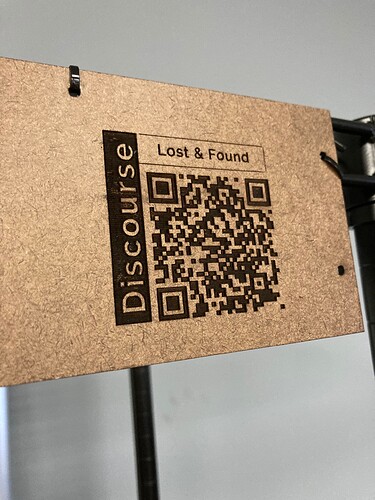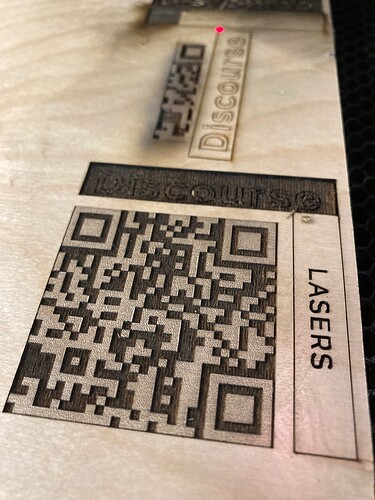 Lightburn is also being ridiculous and inverting my QR code, but I fixed that part by saving QR codes separately as PNG and reimporting them.
Tagging some other Lightburn pros in case they know — @Bwarez @TravisGood @jamesfreeman