Just posting a note that the janky angle that I left the CNC computer cart at tonight was actually an intentional compromise… I pulled the cart out into the aisle a bit tonight because unfortunately the pile of air ducting next to it started to shift and push the cart too close to the CNC machine and I was way too tired to shift the whole pile.
Without pulling the cart out like I did, the gantry was going to hit the cart, especially with a USB stick poking out from the monitor.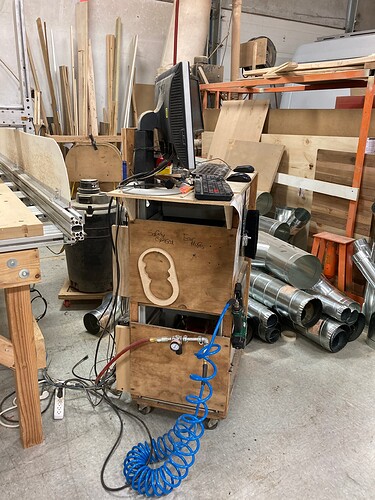 I hope the air duct pile situation is very short-term?