Continuing the discussion from Shark CNC: Want to get certified to use it?:
Thanks again to @csader for training me up on the Shark. I came back and did my first little practice project today. It performed nicely, but along the way I noticed this odd semi-loose piece that is floating on top of the threaded section of the Z-axis screw (it's pretty obvious, but I added a handy arrow to the photo below…

). It just sort of hangs there and wobbles as the screw drives the spindle up and down. It doesn't appear to impede normal function.
I peeked into the mechanism a little bit and I don't see an obvious place where it should be or what exact function it serves, but obviously these things don't appear out of nowhere…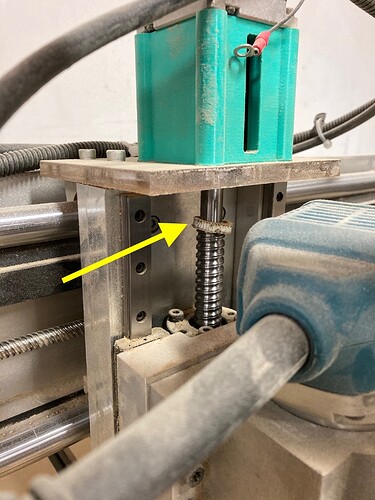 Tagging other likely interested parties: @JoeN @TravisGood