So I just had the second half of my window motor encoder project fail twice- first was with ABS, and I don't think the bed was hot enough. I decided to switch to nylon given the application, and I just picked the failed nylon print up. I don't know what happened, but for whatever reason, the bottom of a free-hanging part on the print is warped. In other words, the dimensions are correct on top, but not on the bottom, of the free-hanging part of my print.
Is it possible that my nylon filament has absorbed too much moisture? I printed in the X-Max, with the cover on and a plastic bag taped over the access hole; that seemed to work fine in my last nylon print. Though this one is considerably longer (30hr). Whenever I'm not using the nylon filament, I keep it in a vacuum-sealed bag.
Anyone have any idea of what may have gone wrong?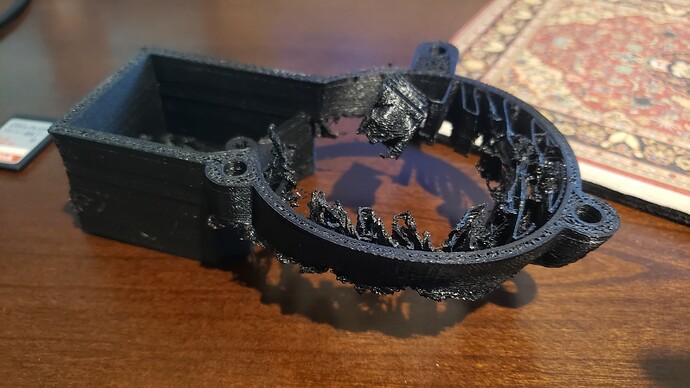 (the bottom is supposed to be hollow)