Today was my first solo attempt on the CNC, and I got to learn what happens if you don't tighten the bit enough. The bit clearly started to drop lower and lower. It cut too far into the spoilboard and then broke the bit when it encountered one of the screws holding it into place.
James was nearby to help sort out what happened, and it's been discussed thoroughly. It also caused the first scratch on the aluminum.
It is functioning normally. I finished the remainder of my piece after a bit change.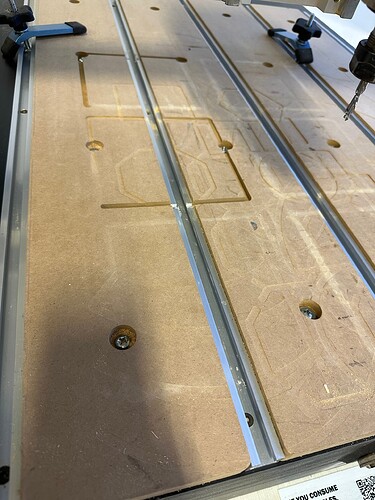 And the broken bit