If you haven't mentioned the upcoming Asmbly Maker Market to anyone recently, please do so! It can be anyone — random person at the grocery store checkout, supplier helping you with materials for your project, coworkers, neighbor, family, friend, foe. We're gearing up for a really fantastic event and the more the merrier!
We've got lots of promo postcards on the Membership Coordinator desk that you can grab to keep on hand and share with people. Feel free to grab as many as you are willing to distribute!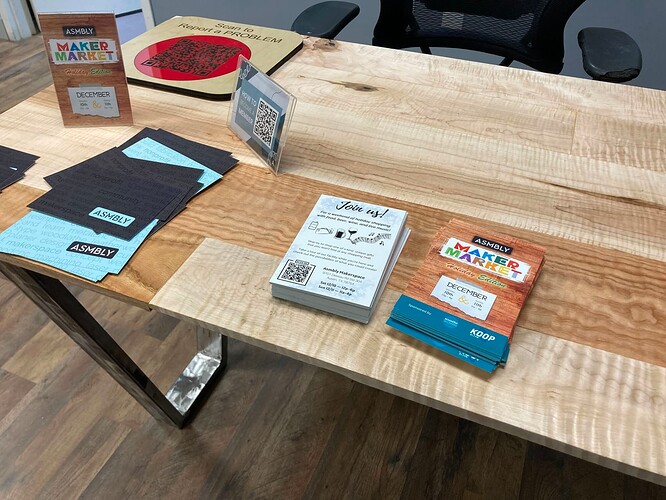 Website - Asmbly | Asmbly Maker Market — Holiday Edition 2022
Facebook event
---
Also, if you haven't checked out the volunteer sign up sheet for the event here, please take a look to see if you can help! Some of the items we need help with don't even require you do anything during the event (i.e. bring tables/chairs/tents/coolers/etc).