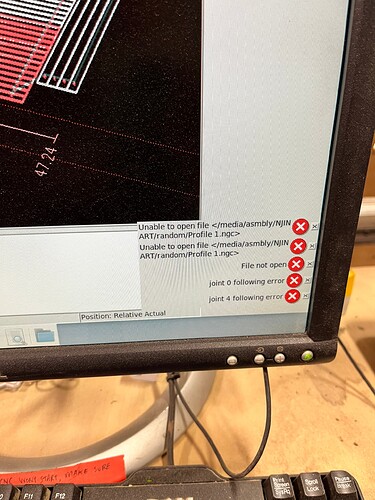 I hit this joint 0 and 4 error again twice yesterday. I rehomed it after the first one.When an error occurs, how do you skip lines to restart down in your file?
I had cut the same file 3x with no problems already and on the 4th run it hit this twice. By then I'd been there for 4 hr so packed up and went home.
I'll post my gcode shortly when I get up but the file is just cutting squares.