Hey everyone,
Ive been trying to dedicate a bit of time after each session to cleaning up an area of the shop. I figured the mitre saw station could use some love, so I cleaned it up and (tried to) organize it.
There were a few things that I had no idea what to do with, so I erred on the side of caution and left them alone.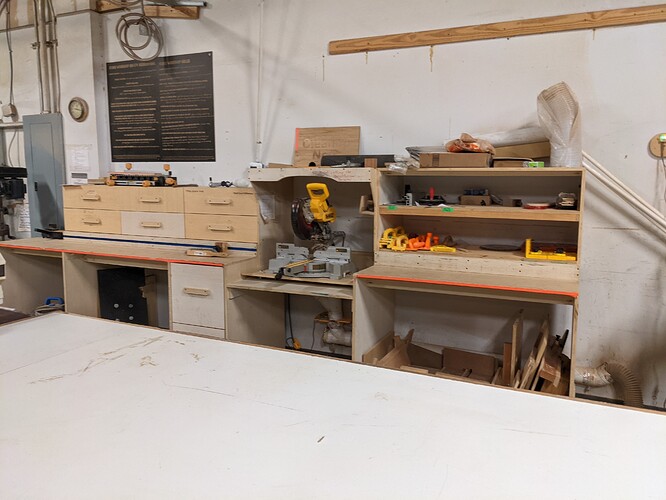 By the way, I was using the vacuum station, but couldn't find the right connector for any of the attachments on it. I'm guessing a few of them just got lost.