Many of you have already met @David but for anyone who hasn't yet, I want to give a very warm welcome to him as our new Director of Education and first paid director at Asmbly!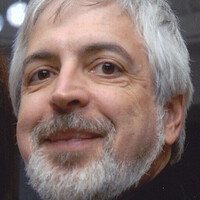 David brings decades of adult teaching experience across the nation in several different domains. If you've been to the Rocker store in town, then you may have already met him — he works there and teaches classes in their classroom area. He enjoys creating across various disciplines including woodworking, general and segmented woodturning, 3D printing, laser engraving, and Arduino programming (he first went to school for electrical engineering, then later when back for graduate work in education and psychology). David has served as both a teacher and a coach/mentor/trainer to teachers during his career in education. He is passionate about helping teachers find their stride and ensuring students receive good hands-on experiences in classes.
David will be our second paid staff person at Asmbly, which is something the board felt strongly about taking the leap forward to do. As an educational nonprofit, this role is a central pillar to our mission. It is also a significant, time-sensitive administrative burden to impose on a volunteer. Humongous shoutout to @wynd for being so gracious to take on that volunteer load over the past year and a half. Our classes would not be where they are today without his efforts, so eternal thank you for getting us to this point. It will take some time for David to ramp up, but even once he is, Scott and I will still be supporting members of the Education Team.
It can be difficult to maintain perspective sometimes with Asmbly inheriting the long history of ATXHS and feeling like an organization that's been around a good while. However, we are in fact still very young as a nonprofit entity (you're coming to the 1 yr party, right?

). While we would ultimately like all director roles at Asmbly to be paid positions, it will take time to get there and those serving as volunteers are essential to getting us there. Continuous thanks to all the volunteers who help keep Asmbly running!
David's #1 role as Director of Education will be to ensure our class schedule stays full at least 90 days out, but he will also be working to help bring on new classes, and much much more. Do be sure to say hello and welcome him!
It's such an exciting time at Asmbly with so much growth and progress occurring. Thank you all for being a part of that!